Microsoft Publisher is a part of many Office bundles but a few people know what the software is used for. Knowing the functions of this program is crucial when choosing the best Office package for you or your company. For this reason, in the following blog, you can read more about Publisher, how it is used and what its main features are.
What is Microsoft Publisher?

Microsoft Publisher is a graphic design application with which you can create documents like newsletters, flyers, brochures, invitations, and postcards. For this reason, Microsoft Publisher is often compared to Word. The main difference between the two is that with Word you focus on text creation and formatting, while with Microsoft Publisher the highlight is on the page formatting, design and layout. Many small businesses use this program to create logos, designs, posters, and others. As mentioned above, Microsoft Project is offered as a part of many Office packages, however, users can also purchase it individually. The image below illustrates which Office bundles contain Microsoft Publisher. You can also find our assortment of individual Microsoft Publisher licenses here.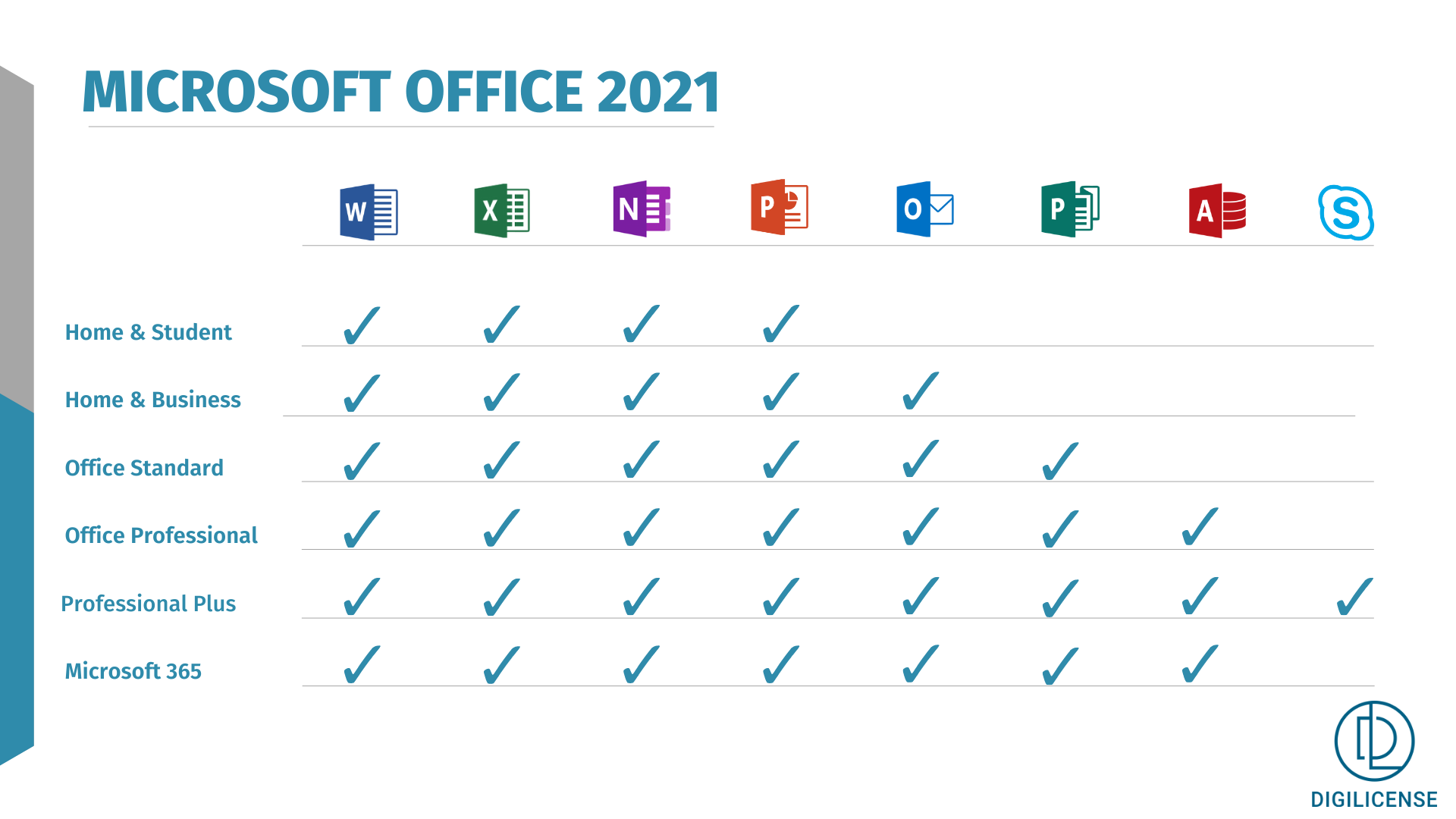 In the sections below you can learn more about the different features of Microsoft Publisher.
What can you do with Microsoft Publisher?
General Overview

In Microsoft Publisher everything you add is converted into objects in the form of "boxes". Each so-called box contains the content you have added. The ends of the object have circles and squares which allow you to manipulate, edit, and group the objects. You can add objects from the ribbon above the document. Microsoft Publisher has the typical interface as the other Microsoft products which contributes to the intuitive work with the software.


Microsoft Publisher: Features

Design Checker
With the Design Checker, you can let Publisher scan your document for layout and design matters. This tool not only detects problems but also provides explanations and suggestions as to how you can fix them. If you are only interested in a certain type of recommendations, you can specify which problem the Design Checker should look for. This is possible from the dialogue box "Design Checker Options".


Templates
Microsoft Publisher provides built-in layouts and templates which can inspire and guide you through your creative process. The built-in templates are categorized accordingly and you can browse through different themes until you find what you are looking for. When you select a template, you can start editing and formatting it.


Publishing
After creating your project, you can save it in multiple formats such as PDF, JPEG, and PNG. What is interesting and particularly attractive in Microsoft Publisher is the feature which enables you to send publications directly online. This feature is very useful for companies that have to send out multiple newsletters or company reports.