Adobe Acrobat belongs to the PDF applications created by Adobe. With this program, you can easily create, view and edit PDF files. Further in this blog, you can read more about what Adobe Acrobat is, what it is used for and why is it so expensive.

What is Adobe Acrobat?
Adobe Acrobat is a PDF software which you can use across platforms and operational systems. You can install Adobe Acrobat on both computers and phones. The platform that supports this software is Windows, Linux, Mac, and both Android and Windows phones.


What is Adobe Acrobat used for?
Adobe Acrobat is used in many fields such as IT and business documentation, education, and administration. With this software, you can create all kinds of documents such as registration and survey forms, applications, manuals etc. Due to Acrobat's wide range of functions, this PDF software is preferred in the publishing industry in particular. A particularly beneficial feature of Adobe Acrobat is its ability to preserve the source document's graphics, font, formatting and images. You can also create both internal and external links. The steps you need to create them are: "Tools" part of the upper ribbon, then you click on "Edit PDF" and then on "Link". From the latter command, you can choose whether you would like the link to be external or internal.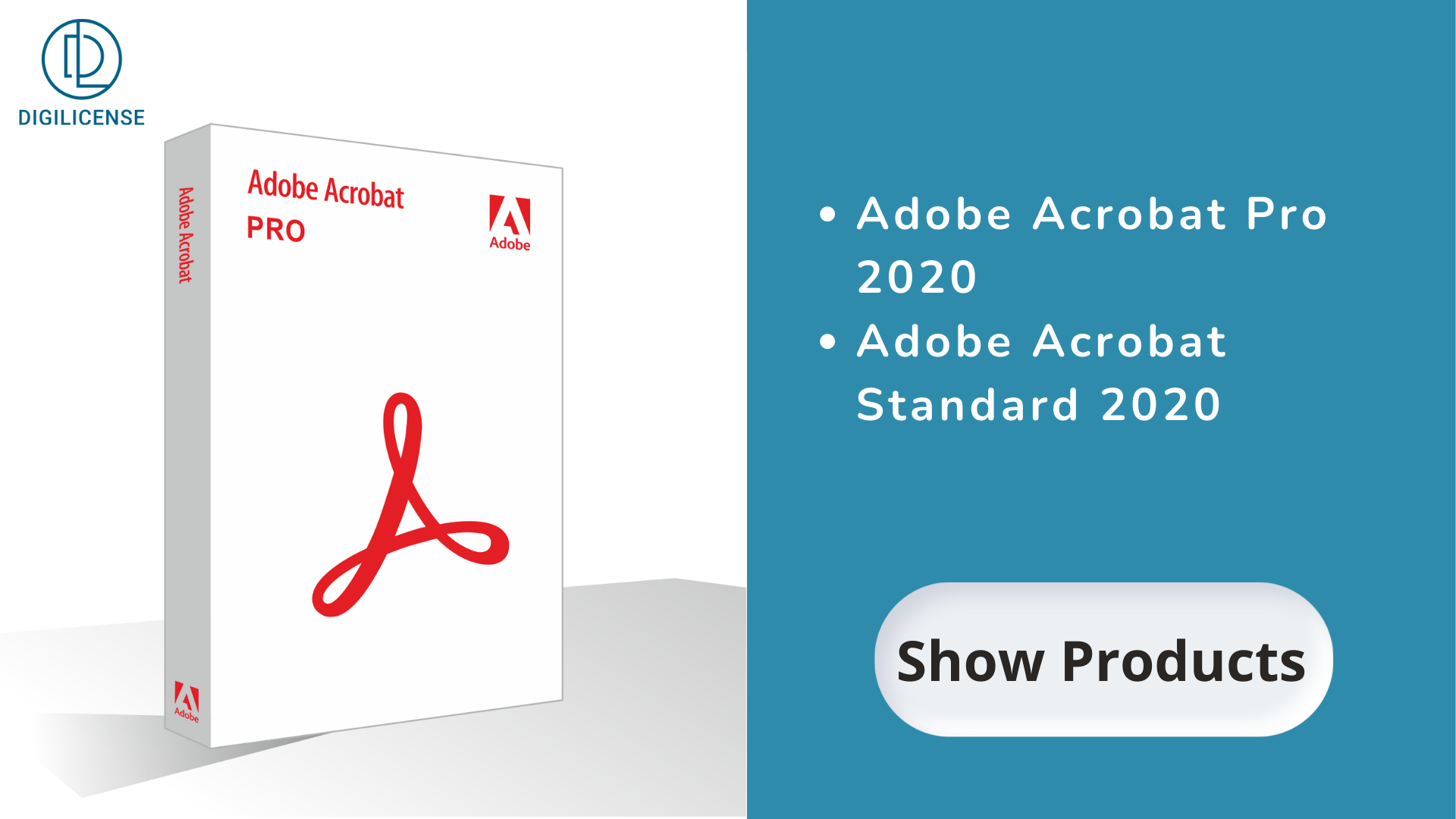 Adobe Acrobat Features
You may have already noticed that the price of Adobe Acrobat is more on the expensive side. The reason for this is the variety of useful features that the license provides. Below you can read more about what you can do with Adobe Acrobat and what its best functions are.
You can add, move, remove and rewrite text boxes. With Adobe Acrobat it is also very easy to add images, headers, footers, page numbers, and watermarks;
With the tool "Prepare Form", you can create various forms which other people can fill in and even sign with a digital signature;
Adobe Acrobat enables you to change the page order of your PDF document. Moreover, you can reorganize it the way you find fit by inserting files, extracting pages or splitting the PDF into multiple documents. All this is possible through the tool "Organize Pages";
You can create any document format into PDF;
With the "Export PDF" tool you can convert your PDF files into multiple formats some of which are Word files and PowerPoint slides. This feature is especially useful for creators who have to keep track of the modifications they need to perform on PDF documents.


Buying Adobe Acrobat
If you are currently on the search for Adobe licenses, you can take a look at our assortment here.