Microsoft has created a few license types which now dominate the market - OLP (Volume), Retail and OEM. Each license type meets different needs, therefore, it is important to get familiar with their specifications, differences, advantages and disadvantages before purchasing. This blog will provide you with more information so that you can make a more informed decision in choosing the most beneficial license for you.


License Types
As mentioned above, the most popular Microsoft license types are Volume (OLP), Retail, and OEM licenses. The following sections will explain each license in more detail so that you can evaluate each license's suitability for you. For each type, we have listed Office 2021 packages and at the end of the blog, you can read more about the differences between the three types.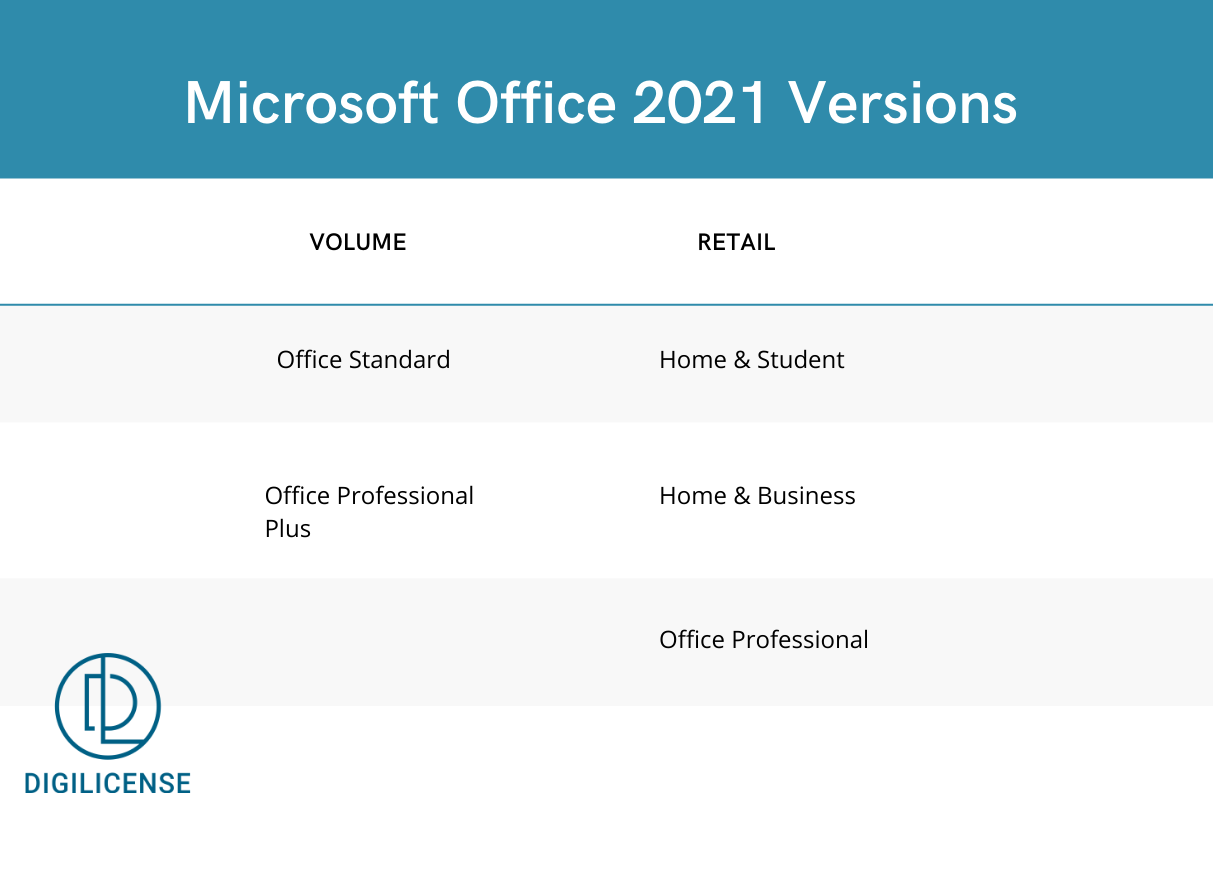 Volume Licenses
Volume licenses are usually used by companies and businesses, as with OLP licenses you can also work remotely. The license can be used by 5-250 employees. Since you pay for the number of users, you can easily increase or decrease it. Probably the second reason why mainly companies make use of Volume licenses is the time-efficient installation. Let's say you order 20 times Office Standard. As this is an OLP license, you will get one activation key with the capacity of 20 downloads. Additionally, different from OEM, you can uninstall and reinstall Volume licenses from one device to another. This provides a level of flexibility, which makes the license a great fit for SMEs among others.


Office 2021 Volume licenses are:
• Office Standard
• Office Professional Plus

Retail Licenses
Retail Licenses are mainly used by consumers and small companies. Different from Volume, Retail licenses have to be installed with different activation keys. If we were to assume you ordered 5 Office Professional, then you would receive 5 different activation keys. As the license is connected to the user and not to the device, you can uninstall and reinstall Retail licenses from one computer to another. For this reason, the price of Retail licenses is somewhat more expensive than the one for OEM licenses.


Office 2021 Retail licenses are:
• Home & Student
• Home & Business
• Office Professional

OEM Licenses
OEM licenses – short for Original Equipment Manufacturer, are usually pre-installed on computer devices. For example, the software license you get when you purchase a computer/laptop from a shop is OEM. As mentioned above, OEM licenses are bound to the device instead of the user. This means that you run the risk of losing your license when your computer crashes. Additionally, you are not able to uninstall and reinstall the licenses to another device. These specifications make OEM licenses less attractive to businesses and consumers compared to OLP and Retail license types.

What are the main differences between Volume, Retail and OEM
With OEM and Retail licenses you get a unique activation code which you use to install the software. While OEM licenses are bound to the device, Retail software can be transferred and used for an unlimited time period. To activate Volume licenses, you would only need one activation key in the form of an MKS or MAK code. These licenses can be uninstalled and reinstalled which makes them "transferable" to other devices. They also enable remote work.